MESystem was created to monitor and manage all roads in Poland.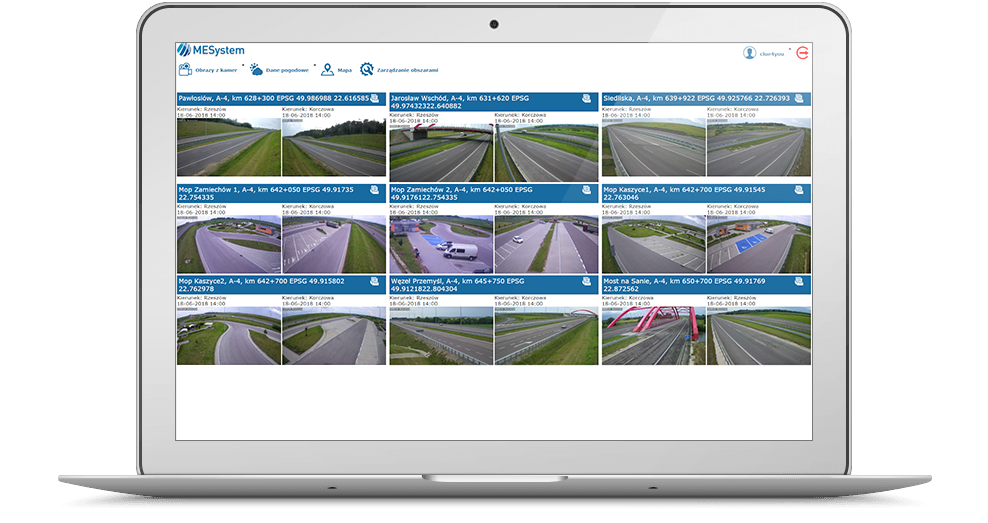 The system is integrated both with meteorological stations as well as cameras and sensor systems from all over the country. Thanks to this integration it is possible to monitor the weather information on individual sections.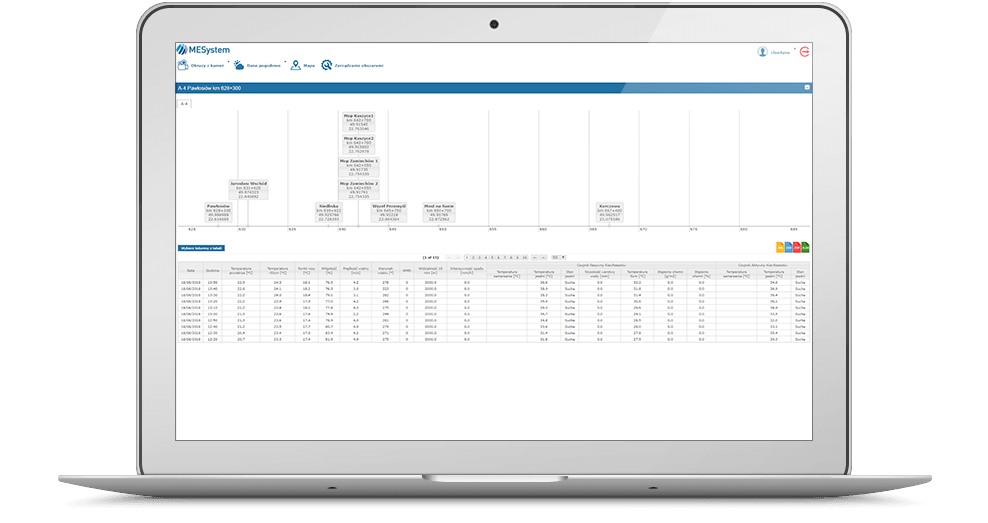 The system enables the preview of current and historical images from the roads and statuses of the weather conditions. You can also have an access to the management of signs and digital boards in specific areas.